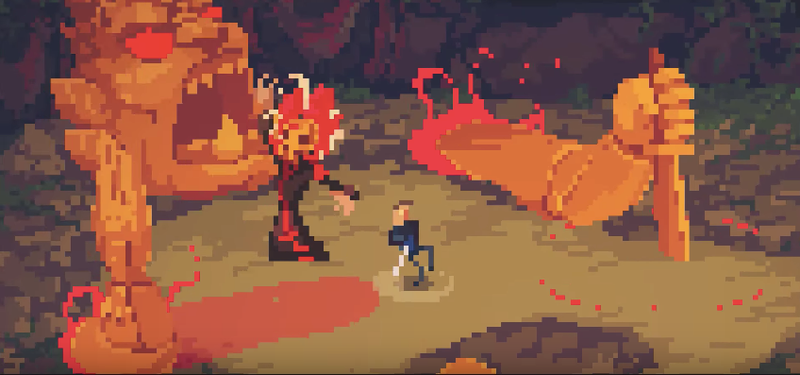 Just because you don't have access to the fanciest gear around doesn't mean you have to play subpar games. Even if you're on a potato computer or low-end PC, there's plenty out there for you to enjoy. Here are some of Kotaku's top picks for quality games that should run on almost anything.
Into The Breach
From the makers of FTL comes a turn-based game that you can think of as kaiju chess. Highly addictive, yet brutal, Into The Breach asks players to protect cities from underground aliens. Often, matches come down to how much you're willing to sacrifice just to live through another day. Randomized power-ups, optional challenges, and unlockable mechs make Into The Breach extremely replayable, too.
Owlboy
Nine years in the making, Owlboy is a lush side-scrolling puzzle platformer with plenty of heart and soul. While none of the puzzles in Owlboy are brain-breakers, they are clever enough to feel rewarding when you solve them. Mostly, though, you'll be playing Owlboy because its cast of endearing, lovingly-rendered characters. Read more about it here.
Starbound
Starbound is a 2D planet exploration game where you make your own fun. Maybe you'd like to build the most elaborate fortress. Maybe you want to meet alien races and unearth their mysteries. Maybe you want to dive for treasure and fight ferocious enemies. Or, maybe you just want to assemble a good crew for your spaceship. Starbound lets you play from a variety of different races, or enjoy the game with a friend. Plus, there are a ton of mods to download.
80 Days
One of the best-written games around, 80 Days is a steampunk adventure about exploring the world in, well, 80 days. There are over 150 cities to explore, each with their own characters, secrets, and storylines. 80 Days is as much of a game about resource management—making sure you have enough money and items—as it is a game about deciding what's important when the entire world is at your fingertips.
Devil Daggers
It's you against an endless demonic horde in the arcade shooter Devil Daggers. Harkening back to classic FPS shooters, Devil Daggers is a no-frills game all about shootin' real good and movin' real fast. See how long you can last, try to beat your own score, and don't get unnerved by the creatures that lurk in the dark.
Binding of Isaac: Rebirth
The Binding of Isaac: Rebirth turns an already beefy game into something massive—especially if you get any of the DLC. Like the initial entry, Afterbirth is a randomly generated top-down shooter where you dive deep into a god-forsaken basement. Terrors abound here, but fortunately, there are hundreds of powerful and bizarre items to help you survive. It's a game you can play for dozens of hours and still experience new things in every single run. Combined with unlockable characters, challenge runs, local co-op and more, Binding of Isaac: Rebirth is a lot of bang for your buck. Just know that it's a crass game that loves gross-out humor, which is to say, there's a whole lot of poop in here.