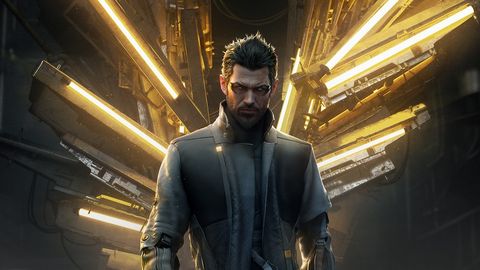 It's a new year, it's cold outside (assuming you're in the northern hemisphere), and it's the perfect time to settle in with some difficult choices. The free PlayStation Plus games of 2018 take a strong first step with the inclusion of both Deus Ex: Mankind Divided and Batman: The Telltale Series for PS4. The rest of January's lineup is pretty nice too – take a look.
January 2018 free PS Plus games
Deus Ex: Mankind Divided (PS4): The first direct sequel in Deus Ex history finds Adam Jensen surviving in a cyberpunk world that has turned against its augmented denizens. Solve problems with a silent step and a deft hacking hand or simply blow everything up all over again, the choice – as always – is yours.
Batman: The Telltale Series (PS4): The first season of Telltale's new Bat-venture takes some interesting approaches to well-known characters like Two-Face, The Penguin, and Bruce Wayne himself. You may have a different appreciation for the World's Greatest Detective by the end of its five episodes.
Today's best PlayStation Plus 12 Month Subscription deals
Uncanny Valley (PS4 and PS Vita): Low-res art and survival horror are like peanut butter and chocolate: they just work together – and that holds true in Uncanny Valley. Play as a night security guard who gets a little too curious for his own good and try to get something, anything other than a very bad ending.
Psycho-Pass: Mandatory Happiness (PS Vita and, in North America, PS4): If you've seen the Psycho-Pass anime, you know the basic premise of this visual novel: police officer duos work together in a dystopian future to stop crime with the assistance of invasive psychometrics. It inevitably goes downhill from there.
Sacred 3 (PS3): Wish your Gauntlet-style hack-and-slash games had just a touch more RPG complexity? Sacred 3 is here for you. Get a party of four players together and you'll all have a rollicking time slaying your way through hordes of monsters.
The Book of Unwritten Tales 2 (PS3): Yes, that title is an oxymoron, and this game knows it. This loving parody of the point-and-click adventure genre rarely takes itself seriously, and it won't trip you up with too many super-difficult puzzles either.