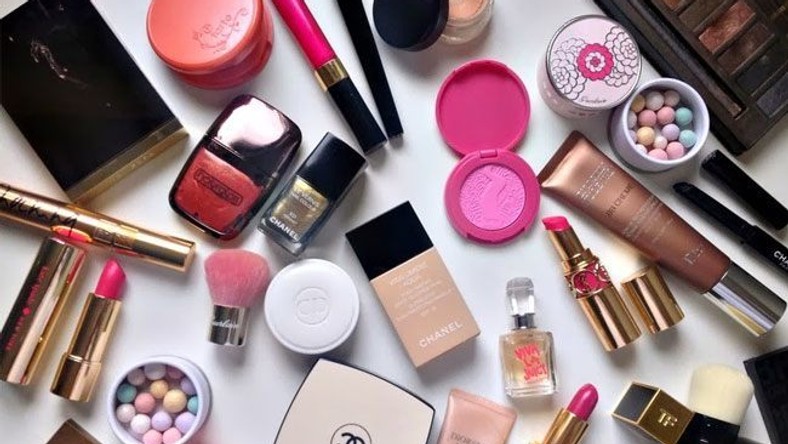 No matter what year it is there are some beauty products that will work for every occasion. When it comes to essential beauty must-haves there are a few things every woman must have. Trends change every day, week, month and year. Both the physical and online marketplace is flooded with newer products. There are so many to choose from. The products you need totally depends on what your requirements are. You can find various latest demands of every women with best Amazon Offers Online for beauty products.
Whether you are a kind of a person who likes to be on top of fashion trends, or you are beginners, always keep some of the important products at hand.
Here is the list of some of the beauty must-haves:
Moisturizer
A great makeup has a strong base and that is your moisturizer. Whether you have oily skin or dry skin, a good quality moisturizer is must for every woman. A well moisturized skin will help you get a good application of makeup. Your makeup will go on smoothly and look flawless and perfect. Invest in good quality moisturizer from top brands. Don't worry; you don't have to spend a fortune on moisturizer. You can get good deals online.
Primer
Primer is again one of the important beauty products to have in your makeup bag. Primer smoothes out your skin so that the makeup can go one easily. It can smooth out pores or any unevenness on your skin. There are so many types of primers to choose from. You can buy the one that matches the requirements of your skin. If you are a beginner then a quality primer can make things easier for you.
Foundation
Foundations are one of the most important beauty products you must have in your kit. There are so many types of foundations like liquid, cake, cream, powder and so on. Based on what your skin type choose the right shade of foundation with the right amount of moisturizer. Choose a foundation that is closest to your skin tone. Sometimes, you may have to combine two shades of foundation to get the perfect tone. Make sure you choose the right one.
Concealer
For people who are just starting with makeup must know about the concealers. They are products that conceal your skin flaws like blemishes, dark circles, pimple scars and other marks on the skin. There are different types of concealer to choose from. You can easily find the product based on your skin type. If want a great makeup don't skip the concealer as they are very essential for applying makeup.
Eyebrow Kit
Eyebrows are an essential part of your face. A well defined brow can go a long way in ensuring you look great in real and in photographs. Invest in good eyebrow kit. The kit can have an eyebrow pencil or pomade or gel and brush to apply it. Usually a spoolie brush is used to define the eyebrow. Anastasia Beverly Hills eyebrow products are one of the top choices. Choose your best eyebrow kit with Flipkart Sale Coupons online.
Eyeliner
If you are a big fan of eye makeup then having good eyeliner is a must for you. Like an eyebrow, a well defined eye can create the perfect look for you. Choose eyeliner that is easy to apply. A pencil or liquid eyeliner pen is easy to handle. But if you want a more drama then gel eyeliner is one of the best options. There are other types of eyeliners but pencil, liquid and gel are one of the top choices.
Mascara
Eyelashes are one of the most attractive features of any person. Having long thick eyelashes is dream come true. Unfortunately, not everyone can have long and thick eyelashes naturally. Mascara is a beauty product that can help you achieve long and thick eye lashes. It is one of the most important beauty products to have. Even with a coat of mascara without eyeliner can give you that defined look you want.
Lipstick
Lipstick is another beauty product that must have in your makeup bag. There are so many shades of lipstick that you can get really confused. If you want to stick to the basic and the one that works for various occasions choose two colors – nude and red. Nude works for formal occasions where you don't want to draw too much attention. Red is for parties and evening look. The two colors can help you complete your look no matter what the occasion is.
The Bottom-Line
These are some of the essential makeup products that must have with you. They are basic and can help you get the perfect look without doing too much. You can skip a product or two to accommodate your needs.